I have only just go around to looking at the UKS weekly challenge this afternoon, what with spending Tuesday night at Gatwick on a course and travelling home Wednesday late afternoon I haven't really had any time to spend at my crafting table. The challenge was to scrap a photo of yourself as a child, add something metal, use something recycled, use pink and add stripes. I'm happy with this LO. it's a picture of me aged about three taken at playschool in Plymstock. I have with me on the swing my all time favorite toy which was a pink velvet rabbit called "Susan-Bunny" she went every where with me until i was about 15 when she disappeared???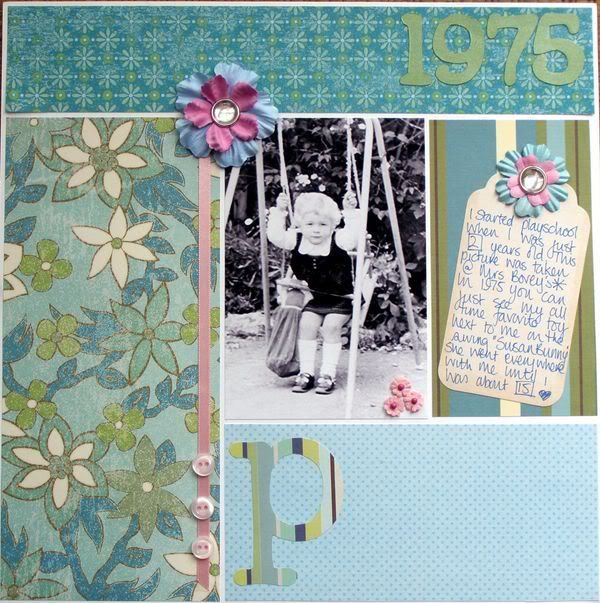 My use of metal brads and stripes.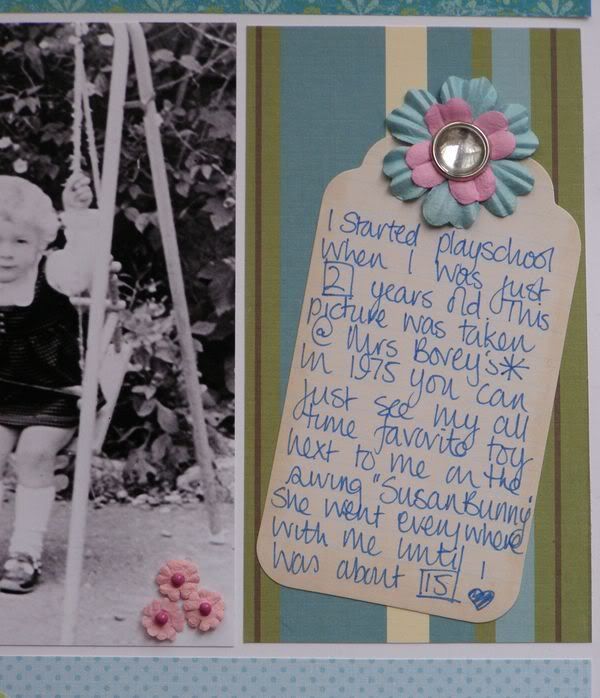 Recycled Ribbon from a new T-Shirt and buttons were removed from an babies jumper.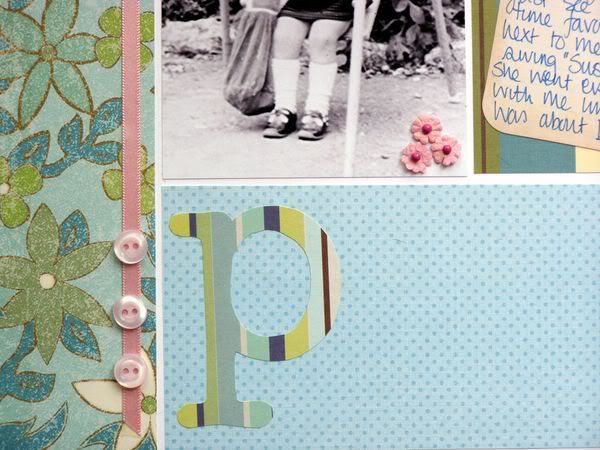 I took my inspiration for this LO from Lisa Bearnson book #4