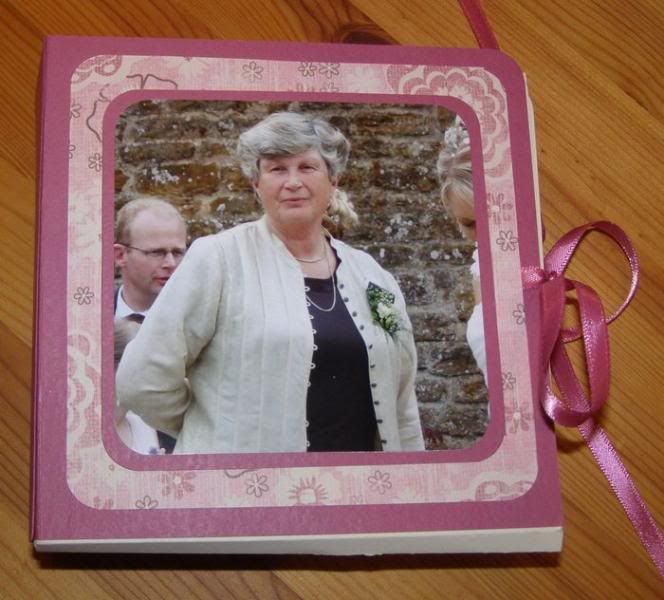 I have been wanting to make my mum a scrapbook of my sister and myself for a while now, but hadn't found a pattern for the book that i liked. I saw this idea in the latest copy of "Scrapbook Inspirations". I really like the way it all folded up into a 5 1/2 inch square book but unfolded so there is loads of space to put photos.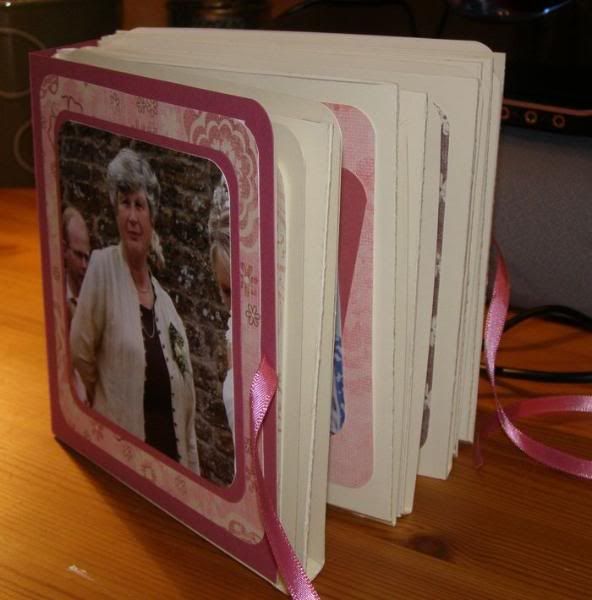 I started out with photos taken when Tanya and I were little.
In this picture I'm the one screaming not the one with the Belgium bun on her head (that's Tanya).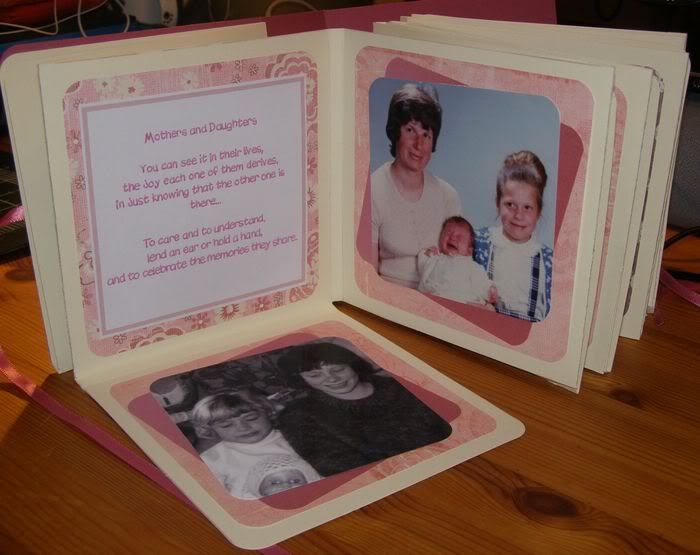 I did a few pages with photos of both of us and then a page each .
Tanya's page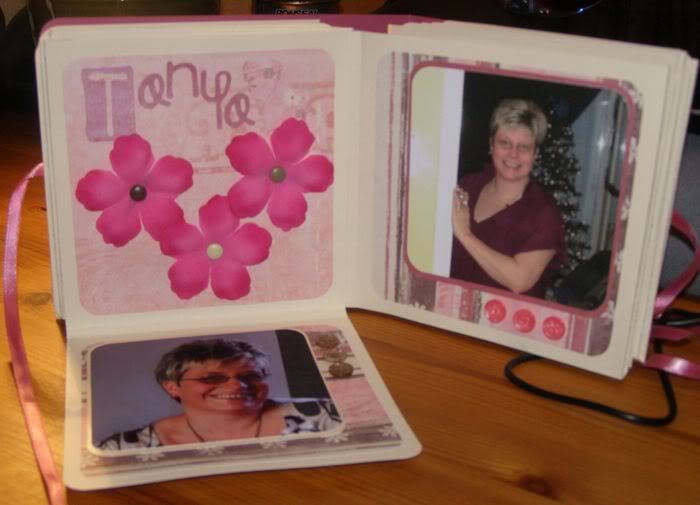 and my page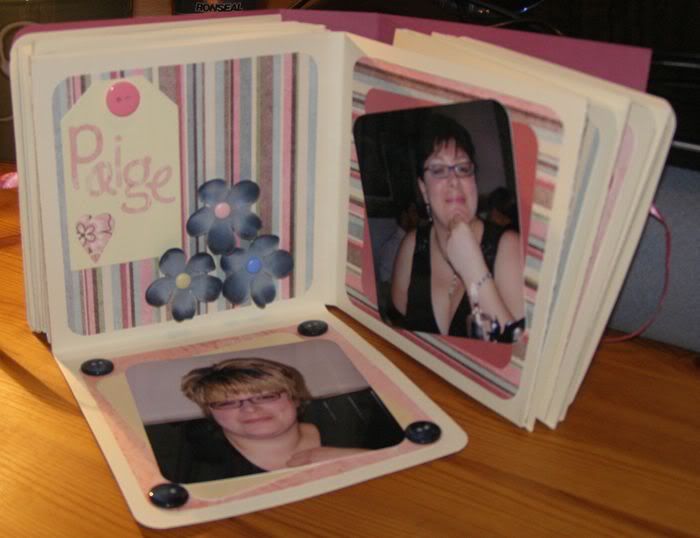 Then I added a few of us with our Hubby's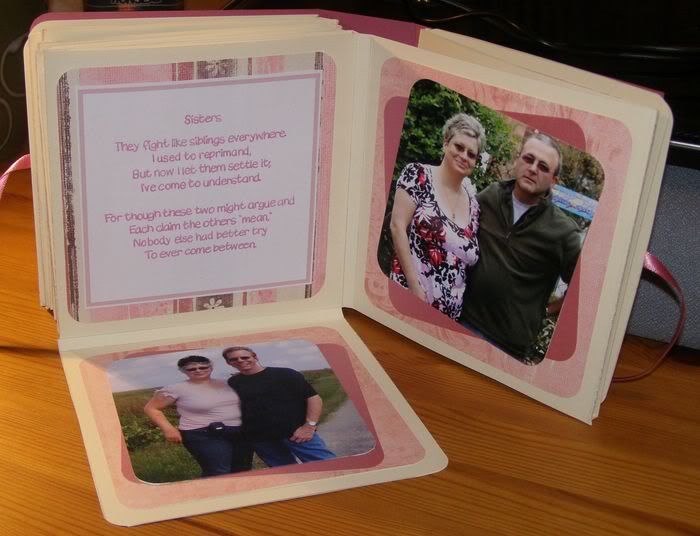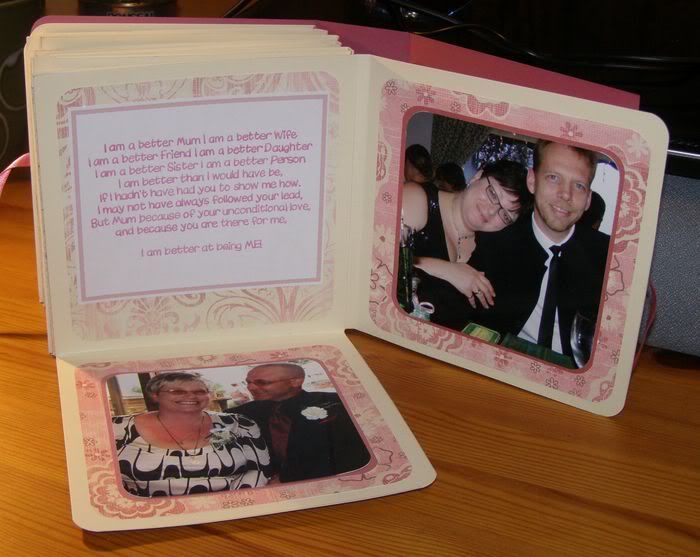 Finishing off with a Mothers and Daughters poem (downloaded from the internet).
I hope Mum likes it, I'll find out when I travel up to see her next month.

I had another look at this early on this week and decided to add some lettering to the cover.