What with all those lovely Prima flowers coming in the post this week, I had to have a go at using them and thought my lovely little Maggie-Moo was the perfect model. These photos were taken the same day as Molly's I think Maggie spend all day laying out in her basket, every so often she would come in a nudge me with her nose....... just to let me know the sun had moved and her basket was now in the shade.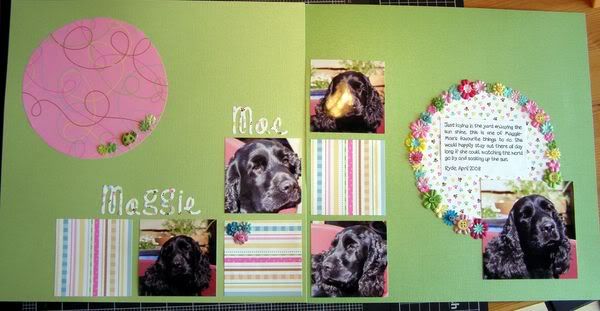 I just can't say enough times how much I love these little flowers they are just so cute!!! and the colours are fab they match just about every paper and button I have.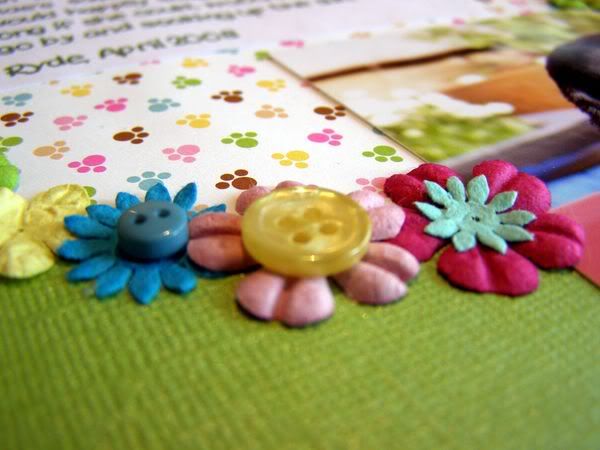 This little trick I learn for Journaling has really saved me so many mistakes and ruined layouts. I really dislike my handwriting and try and type everything, but I like the handwritten look on my scrap pages. So this idea I found is FAB!!! just type your journaling and before you print it change the colour to the palest grey you can and a choose nice font, then once you have printed it just copy over the top in a gel pen.... for messy writers like me it's a godsend!!

I did worry while I was doing this circle that maybe I was using too many flowers?
But I can always order more ;) can't I???
Shhhhhhh don't tell Trav!
Page.1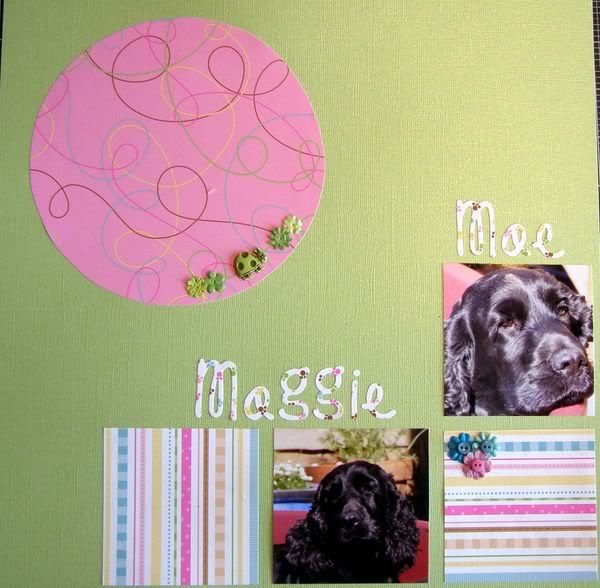 page.2

of course...........